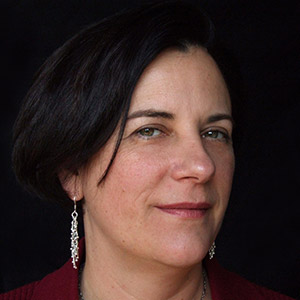 Dawn Logsdon, Director
DAWN LOGSDON's career has been dedicated to making films about civic issues and city life, particularly at the neighborhood level. She directed and produced Faubourg Treme: The Untold Story of Black New Orleans (2008) which premiered nationally at the Tribeca International Film Festival. It went on to win the SFIFF Golden Gate Award for Best Documentary and was a PBS Black History Month feature presentation three years in a row. Dawn co-directed and edited Big Joy: The Adventures of James Broughton (2013) and Lindy Boggs: Steel and Velvet (2008). Dawn edited the Sundance Award-winning Paragraph 175 by Rob Epstein & Jeffrey Freidman, Academy Award-nominated Weather Underground by Sam Green, Emmy award-winning Have You Heard from Johannesburg? by Connie Field, and the Peabody award-winning The Castro by Peter Stein. Short films that she produced and directed include Tomboy, which was exhibited at the Whitney Museum and aired on PBS. Dawn received a BA in Philosophy from UC Berkeley. Her honors include a Soros OSI Media Fellowship, California Arts Council Artist Residency, BAVC Media Maker Award, Djerassi Artist Residency, Louisiana Division of the Arts Fellowship, New Orleans Contemporary Art Center Artist Fellowship, and the New Orleans Arts Council Award.
LUCIE Faulknor, Producer
LUCIE FAULKNOR produced and researched Faubourg Treme: The Untold Story of Black New Orleans and has worked with award-winning directors Dorothy Fadiman and Lynn Hershman-Leeson in the areas of fundraising, publicity, outreach and community engagement. Faulknor has also produced Dublin Ireland's first Women in Film & Television film festival and presented a lecture series that included Laurie Anderson, Bobby McFerrin, Wayne Shorter, Sydney Pollack and others. She has worked for a number of arts organizations including City Arts & Lectures, SFJAZZ, Palace of Fine Arts Theater, the Irish Arts Foundation, Stern Grove Festival, Yerba Buena Gardens, Dublin (IRL) Fringe Festival and for a number individual performing and visual artists including Jim Campilongo, Storm Large, Tracy Snelling and Kevin Woodson. She has a Master's degree in Nonprofit Administration from USF's School of Business & Professional Studies and a B.A. in Arts Management from SFSU. Lucie is a fourth generation San Francisco Public Library user.
Stanley Nelson, Executive Producer
STANLEY NELSON is an Emmy-winning MacArthur "genius" and one of the premier documentary filmmakers working today, with five films in competition at Sundance in ten years and multiple industry awards to his credit. His recent films include The Black Panthers: Vanguard of the Revolution, Freedom Riders, winner of three primetime Emmys in 2011, Jonestown: The Life and Death of Peoples Temple, which was shortlisted for the Academy Awards and won the International Documentary Association Award for its use of archival footage; A Place of Our Own, a semi-autobiographical look at the African American middle class; The Murder of Emmett Till; Marcus Garvey: Look for Me in the Whirlwind; The Black Press: Soldiers without Swords and more. Nelson was Executive Producer on Dawn Logsdon's and Lolis Eric Elie's Faubourg Treme: The Untold Story of Black New Orleans. Currently Nelson is co-founder and Executive Director of Firelight Media, a nonprofit that provides technical education and professional support to emerging documentarians.
Marcia Smith, Executive Producer
MARCIA SMITH is President and co-Founder of Firelight Media, which supports diverse filmmakers, connects media to audiences in service of social change, and through its sister organization, produces feature length and short documentary films. In 2015, Firelight Media was honored with a MacArthur Award for Creative and Effective Institutions. Firelight's most recent film is Tell Them We Are Rising: The Story of Black Colleges and Universities, that premiered at the 2017 Sundance Film Festival. Firelight's previous film, The Black Panthers: Vanguard of the Revolution, was released in 2015, and after a successful theatrical run, broke PBS records for broadcast viewership, streaming, and social media. Marcia co-founded Firelight in 2000, and led the organization for the next eight years. Prior to returning to Firelight in 2012, Marcia served as Senior Vice President at The Atlantic Philanthropies, a multi-billion dollar charitable foundation active in seven countries. Among other awards, Marcia has received a Primetime Emmy nomination for writing, won the Writers' Guild Award for best nonfiction writing, and was honored with a 2016 Muse Award from New York Women in Film & Television.
Ellen Schneider, Executive Producer
ELLEN SCHNEIDER has been a leader in social justice media strategies for over 20 years. In 2001, with support from MacArthur and Ford Foundations, she founded Active Voice, one of the first teams to leverage story-based media to put human faces on complex social and policy issues. Ellen was formerly the executive producer of P.O.V., PBS' original series of independent non-fiction film, where she expanded P.O.V.'s parent company American Documentary into production, a pilot for one of PBS' first reality series) and strategic community engagement. She speaks widely about the role of media in public life, from Harvard's Neiman Foundation to Cambridge University; from the Council on Foundations to Netroots Nation; from Sundance Film Festival to the National Endowment for the Arts. She has worked closely with media-savvy pioneers like Atlantic Philanthropies, MacArthur Foundation, Ford Foundation, and Participant Media.
Vicente Franco, Director of Photography
VICENTE FRANCO was a 2003 Oscar Best Documentary nominee and Emmy nominee for Outstanding Achievement in Cinematography for Daughter From Danang. That film won the Sundance Film Festival 2002 Grand Jury Prize. Other cinematography credits include the Academy Award-nominated films The Most Dangerous Man In America and Freedom On My Mind. He shot American Experience's Orozco: Man Of Fire, POV specials Discovering Dominga and Thirst, He also shot Botany Of Desire, The Judge And The General, and The Fight In The Fields: Cesar Chavez And The Farmer Workers' Struggle.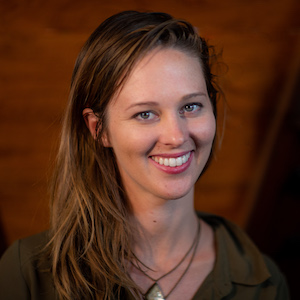 Ellie McCutcheon, Associate PRoducer & Tech Wizard
After three years as Serendipity Films' in-house troubleshooter, website builder, data wrangler, and associate producer, Ellie became an FAA-certified drone pilot. Quickly becoming one of the Bay Area's go-to drone operators, Ellie now specializes in aerial storytelling techniques that move beyond the standard aerial establishing shot. Most recently, Ellie has filmed for NPR, KQED Arts, University of California – Berkeley, and Blue Shield of California. She is also a Bay Area drone/UAV instructor with Women Who Drone. Keep an eye out for some of her aerial footage of California libraries in Free for All!
Debra Schaffner, Editor
DEBRA SCHAFFNER is an editor and filmmaker of all things short and long, with an emphasis on art, education and body parts. Her work has screened at venues including SF DOC FEST, DOCS/MX, FRAMELINE and aired on PBS and SMG (China). She enjoys breaking into zoos and setting all the monkeys and penguins free, but has never been arrested. She is currently directing her first feature doc, Curse of the Mutant Heirloom, with support from Cal Humanities and the BAVC MediaMaker program.
Elizabeth Finlayson, Editor
ELIZABETH FINLAYSON is an editor and writing consultant who brings decades of experience as an editor and writer for documentary film and video. In addition to In and Out of Time, her credits include the award-winning films Satya: A Prayer for the Enemy, The Kids of Survival: Tim Rollins and K.O.S., Samsara, Barbie Nation, and Blink.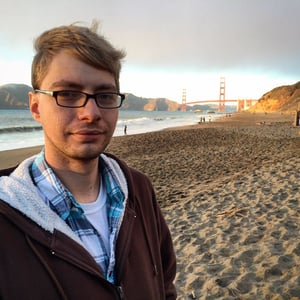 Eric Risher, Associate Editor
ERIC RISHER has worked as an assistant editor films that have screened at numerous festivals, including AFI Docs, Full Frame, Telluride, and The Cleveland International Film Festival. His first film was a short documentary called FURRIES, which had its world premiere at the Frameline Film Festival in San Francisco.
Jennifer Huang, Outreach Coordinator
JENNIFER HUANG is currently coordinating outreach and engagement for Free for All: Inside the Public Library and directing The Long Rescue, following the rocky path of teens rebuilding their lives after sex trafficking in the Philippines. Previously, Jennifer co-produced From Baghdad to the Bay, a feature documentary following an Iraqi refugee turned gay rights activist, and Standing on Sacred Ground, a PBS series about indigenous people fighting to protect their sacred sites around the world. Additionally, Jennifer coordinated shoots and archival research for the American Masters documentary, Jacques Pepin: The Art of Craft, and at the documentary department of Lucasfilm, she wrote and produced Harlem's Hellfighters: Black Soldiers of World War I and associate-produced nine other films. Additionally, Jennifer has worked as a writer, field producer and associate producer on independent productions for American Masters, PBS, Anonymous Content, the Travel Channel, HGTV, TNT and AZN TV.
Derrick Hodge, Composer
DERRICK HODGE is a two-time grammy Award-winning bassist and Blue Note Recording Artist. Hodge has written and arranged for both the recording and live arenas, from composing original music for the Smithsonian National Museum of African American History and Culture, to arranging for Nas and the National Symphony Orchestra, as well as composing the original work Infinite Reflections for the Chicago Brass Ensemble. He has also directed and scored other projects—from acting as co-Musical Director for the 2015 Triumph Awards and arranging strings for Mos Def's 2008 premiere at Carnegie Hall—to writing for films such as Back to School Mom, the 180 Days documentary series for PBS, Land of Opportunity, Black Candle, The Army Recruiter and Uneasy Listening. Early film work includes When the Levees Broke: A Requiem in Four Acts for which he did additional writing and scoring; Who the #$&% Is Jackson Pollock?, and Faubourg Tremé: A Story of Black New Orleans.